I wasn't born here, but I've made this place my home.
In the burgeoning trade hub of Whiterun, I am respected and lauded. Children look up to me, criminals fear me. When I am not playing politics or simply patronizing my home city's shops for all sorts of artisan goods, I am out in the treacherous countryside, my lovely housecarl ever at my side.
The legends they speak of me are true: I am Dragonborn, and I've sworn to use my natural talents to stand for justice and mercy throughout all of Skyrim.
Unless a bunch of bandits surrender to me after the business end of my hammer teaches them the error of their ways. Then mercy be damned. Not because I don't want to – but because I can't.
Via an overly grandiose retelling of my experience with The Elder Scrolls V, one of my biggest issues with the game becomes a twisted punch line. Throughout the course of the adventure, my Orsimer warrior was reminded time and time again about how special and blessed he is. Young soldiers shrink in envy in his presence; old men take every opportunity to remind him of the responsibilities that these powers should command from me. And when a misguided bandit (who was probably only holding the Orc up because they didn't have the same young soldiers and old men affecting his life in the same ways) attempts to back down from his attempt at my life, begging for his life, I can't give him a second chance.  If I walk away, he gets back up and attempts to kill me once more. Every single time.
Does being heroic only mean I can slay dragons, save maidens, or wrest ancient artifacts from the clutches of evil? Of course not. Bethesda is some of the best in the business at world building, and takes great care in telling moving stories both big and small. But it's difficult for me, a person looking to be completely immersed in this world, to take the task of carrying a note from one person to another more seriously than providing an opportunity for redemption. Maybe I'm just a hippie liberal, but when someone wails on me for 30 seconds and can't hurt me, I see this as an opportunity to teach, not murder.
It isn't the fact that I can't simply turn bandits good that's my issue; plenty of games (especially Elder Scrolls games) treat anyone who isn't you as the worst person on two legs. The difference here, though, is the fact that the game gives me a false opportunity. It openly dangles a carrot that I can never grab, and in a franchise of games that so strongly wishes to purport it, this is one of the most egregious affronts to the very idea of player agency in modern gaming.
The term "player agency," in this specific case, refers to the amount of control a player has over their interactions in a game. What I am finding more and more is that the more a game claims to give a player more control, the less control you actually have. This may be a product of the fact that, as games get bigger and more expansive, it becomes difficult for a team of code monkeys to imagine the wild heights and dangerous depths of each individual players' imagination. That's the safe answer, a good answer, but one I feel many dev teams have been hiding behind for far too long.
Poor player agency isn't simply isolated on the world building/narrative front. There are plenty of mechanical missteps that break player experiences, and make the physical act of playing games simply unapproachable. One such offender is the ever growing Assassin's Creed series.
The free-running, building-climbing, city-traversing mechanics of the first game were groundbreaking in their own right, but were rather limited to objects in the world that had conspicuously similar features (ladder planks, haystacks, oddly large ledges, etc.). These sorts of limits were some reviewers hang ups about the game (not to mention the silly plot, and bare bones story), but in hindsight, may be blessings compared to where we are now in the series. Assassin's Creed 3's mix of wide open wilderness and clogged colonial urban areas provided a wealth of potential acrobatic goodness. When you play the game unfortunately, you begin to see the other edge of the tomahawk. If you're not six feet away from anything climbable at all times, you may find yourself compelled to reach out and touch everything around you. This "freedom" is a devastating flaw that rears its ugly head anytime a chase through narrow alleys or on top of sloped and jagged roves is underway.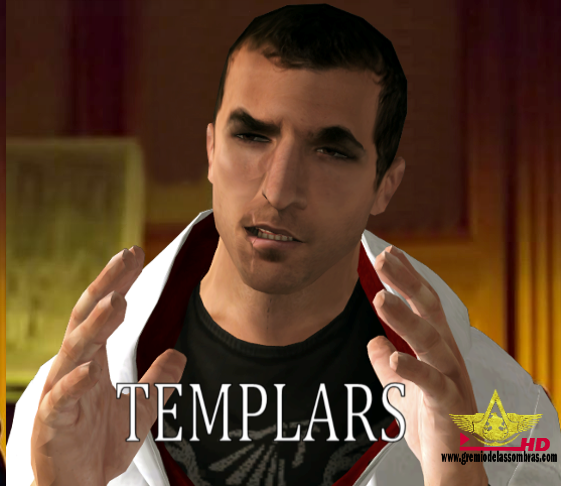 Player's direct inputs through these games are a devastating hurdle as well. The spark for motion controls has all but fizzled and died because it's very difficult to develop an experience that appeals to everyone, and in a lot of cases, one that appeals to anyone. There's a reason that motion games are usually the butt of the games industry's jokes. Usually it's because most motion games are silly in concept, but more importantly, motion games usually involve pretending to do things in real life that only vaguely resemble something you would do in a game. Twilight Princess would have you pantomiming the desperate reach towards your belt when you need to drink a potion with Wiimote in tow, and all of that effort would result in you sometimes just not doing it right. Be it the sensor was in the wrong place, or maybe the motion was too fast (out of too much desperation, of course) and suddenly Ganon has kicked your ass yet again. If you were using a controller, pushing a button would have solved all of those problems. You don't have to make sure the gamepad is at the right angle, or have to worry about pressing it too fast. Button > Potion > Profit.
Motion games that do work are the ones that involve either very simple motions, or a general acceptance by players that the motions they're doing have no correlation to the ones the game will be producing. Both of these concepts are why both Nintendo's and Sony's most popular motion games ever are both sports collections. When the novelty of bowling in your living room fades, though, everyone realizes that they could have just spent that time really bowling, because renting shoes and balls really isn't all that scary.
Touch screens are another input that really drives home the growing disparity between players and their control over their experiences. Touch games were popularized by smartphones with touchscreens and no buttons to replace the fact that these devices can't have buttons. Then gaming handhelds (in the more traditional sense) decided that they were going to add these touch screens to their devices, even though they DO have buttons, and use them to do the same things buttons do. When these touch screens are doing things buttons can't do, it's usually things you don't want to do (cleaning dirt off of ancient relics, for instance). Now, what started as a way to cash in on a fad is becoming a reason not to buy a game, or a whole system, for that matter.  This doesn't stop at touch screens, either. Cameras that entice developers to make you be near light to play their game or mics that allow developers to make games that make you scream at them to work. Sure, these gimmicks are for somebody, but not for most people.
Nailed it!
So how do we fix this player agency issue? If you look closely, some games already have.
If you've somehow missed this game, The Witcher 2 takes a giant leap forward for action RPGs in almost every conceivable way. With its fun and tricky combat, and gritty story, being Geralt of Rivia is one of the most uniquely pleasant surprises in this generation. No matter who you are fighting, you're required to be on point when swords are drawn and blood is on your enemy's mind. You don't get to have the false sense of invincibility that games like Skyrim give you, because you can't stop the battle midway to consume a plethora of potions, salves, and foodstuffs in order to bring you back from the reload screen. You can't just flail your weapons around like some sort of medieval blender, dismantling all that you touch. The decisions you make don't fill two bars shaded from opposite ends of the color wheel, granting you bonuses for being really chill, or a real douche; you relationships, interactions, and experiences with the NPCs of this game usually result in grey area consequences. Repercussions that tend to be more subtle and intimate than simply shooting red lighting from your hands instead of blue, that shape your future in the games world in more realistic and relatable ways. This world isn't an open book; there's no giant sandbox waiting for me to shape it in my image. The lack of sheer volume, though, allows for a more detailed set of scenes and acts. The narrower lens allows for a more personal adventure, one that is full of well crafted (albeit linear) highs and lows – more direction and purpose. Isn't that what being a hero is all about?
The Witcher 2 is a rather new example, but games have been getting agency right for decades. Almost every game starring everyone's favorite Italian plumber has been a mechanically sound clinic in how to make a game that feels like it should. They aren't open world (normally) and they don't have many rules, but the rules that Mario games usually employ are ones that they play by fairly and faithfully. I know that when I jump on a block, it will either stay there or fall away. If I hit this previous block, it may give me a coin, or give me nothing. I have no fear that if I jump on a block, but I'm too close to another block, I may be stuck in some unending circle strafe of near-satisfaction.
Simplicity doesn't have to be a bad word. Making things easy for people to interact with and understand is the best way to create great player agency. Because the truth is, we really don't have to have the ability to climb on everything.
When it's the many ways of interacting with games that don't involve controllers, developers need to recognize a couple of key points. Firstly, a lot of people don't want to move around too much, and a lot of people really like controllers the way they are. There are plenty of horrible games that serve as poignant examples of how non-traditional controls fail at making games fun to play, but to find success stories, one doesn't have to look much farther than Nintendo. When they develop their own games they (more often than not) create experiences that are both unique and fun to play, without the traditional twelve button/two stick setup.
Secondly, you won't be able mimic the things that your avatars are doing in the game with a motion controller. No matter how many times you jab a Wii mote at your TV, you're not really boxing, and everyone knows it.  In fact, you're not even close to boxing, and what you end up doing instead is some new form of hand flailing that can only be identified as "Wii Boxing." But people love that. People love the fact that they can sort of move their hands in the violently precise way that boxers look like they do from an uneducated perspective, and still get feedback and virtual gratification without getting punched in their faces. Games like Dance Central capitalize on the same sort of attitude. You're not really dancing, but your pelvis is popping, and your booty is shaking, so it's sort of good enough. Developers everywhere need to get better at sensing where a human's need to escape the real world starts, and their need to merge fake lives and real lives starts. It's a relatively young design mentality, but an important one as we develop new ways to game-ify our lives.
That's what player agency is really about, isn't it? How we let games affect our lives, through our interactions with them. If we're ever going to really nail the "games as art" argument, we really need to get a hold of how to make games better conduits for their artist's intentions. When we pick up our controllers, we have to demand that our interactions with our games are the equally harmonic expressions of ourselves and the designers who developed the games I'm devoting myself to. I can't save every bandit in real life, because unfortunately I am a rather mundane human being living in a rather bandit-free suburb of South Jersey. But when a game tells me I have the power to change its world, I want the opportunity to change it – one bandit at a time.